At Twigby, we have a short, but meaningful belief when it comes to taking care of our customers:
"Customer service is our first and second priority."
With this belief in mind, we head into each day with the desire to make sure our customers are as happy as they can be with their Twigby service, and to also make sure that anyone visiting the Twigby website or thinking about making the switch to Twigby is treated just like they would be If they were already a customer.
This dedication, put into practice each day by our experienced, Twigby support representatives, helps us maintain a very high customer satisfaction rating month over month, while also providing quick, efficient and painless support through our online chat system.
But, our desire to provide the best possible cell phone service at the lowest possible cost doesn't end with customer support.
The team at Twigby also works tirelessly to ensure that every phone we ship to a customer has been thoroughly tested to make for the best possible experience throughout the life of the phone.
However, we know the best way to prove this is not by what we say, but what our customers are already saying about Twigby.
Check out what some real Twigby's customers have to say about their time with Twigby so far: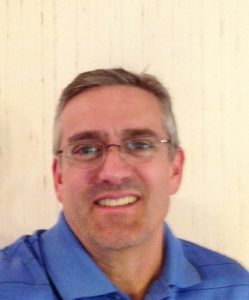 "I am saving hundred$ a year! Twigby has a plan that works for me at a great price and a top-notch online chat help. I bought an iPhone from Twigby and getting switched over was a breeze. Martin S. (Pictured Right)
"The price is unbeatable for the coverage that I need.  I think it is best that I am getting a plan with unlimited texts regardless of the number of minutes and amount of data that I pay for.  It really lets me pick the plan that I need." Kyle C. 
"I am very satisfied and elated with you guys and am glad to have found your company. I was not sure I would like this chat cause I am 65 and want to speak to people and found out that you do that as well!! No complaints." Ella K.
"I like being able to choose minutes and data without a contract.  Also like unlimited texting perk, and that Twigby adds minutes each month as needed.  Very helpful staff to chat with." William R.
"It's inexpensive, great signal where ever I am and it's a huge savings for me over Verizon. Best of all, Customer Service is real live breathing humans." Mike S.
Twigby Review Scores
Additionally, Twigby continually scores high in customer reviews on a variety of important topics. On our reviews page, you'll find our most recent average customer ratings which are updated each month.
Conclusion
In a time when getting satisfactory customer service from your cell phone provider can seem like pulling teeth, Twigby aims to set the bar higher, and we believe our customer satisfaction ratings speak for themselves.
Make the switch to Twigby now and experience the difference yourself.
Follow us