Google's Android 12 offers users more control than ever before. By making this update their most personal yet, you can expect your life to be made easier when using your phone. Between dynamic color, responsive user interface, powerful privacy features, and much more, Android 12 has you covered. Keep reading to learn more about Android 12's exciting features and tools.
Consistent User Experience
Color has been reimagined through Android 12's dynamic color system called Material You. This feature can extract a color from any wallpaper and apply it across your phone's whole system. Through the advanced color extraction algorithms, you can easily and quickly customize your entire phone. The color theme applies across all elements, such as buttons, sliders, widgets, notification shade, icons, animations, and more. Along with color selection, this feature does offer other customizations. For example, Material You can cycle through dark and light themes. With Android 12, these dark and light themes can take effect according to your location's sunset and sunrise times. Click here to get started customizing your phone!
Conversation Widgets
Android 12 enhances the conversations features that were introduced in Android 11. Now you can quickly view the status of your conversations directly on your home screen through the addition of conversation widgets. The widgets are enhanced shortcuts that allow you to efficiently get back to your conversations whether that be a text message or other SMS app like Slack or Telegram. The larger your widget is, the more widgets you can see from your home screen. From there you can quickly hop into whatever app conversations are happening in!
To get started long press on an empty space on your home screen. From there, you can select widgets then choose conversations. Tap and hold this conversation widget and drag it to any place on your home screen. You can then adjust the size by pinching it in or out. When you are done resizing it, you will be asked what conversations you would like pinned. This guide shows step-by-step instructions to help you get started on creating your conversation widgets.
New Visibility Features
Android 12 has expanded accessibility tools with the addition of new visibility features. With partial-screen magnification, users can zoom in on a part of the screen while still being able to see what is happening on the rest of the screen. There is also a toggle switch that allows users to flip between partial-screen and full screen magnification if needed. Extra Dim is also a new visibility feature. This tool can be used in moments when even the lowest brightness setting is still too bright. This is great for night-time screen viewing. You can also now turn on bold text across your entire phone. Finally, Grayscale allows you to adjust colors to only display black and white. This can help make hard-to-view displays for people with visual impairments, such as color blindness, easier to navigate. All these features can easily be found in Settings > Accessibility.
Privacy
Now you have more control over who can see their data and when with Android 12. You can see if an app is using your camera or microphone with a new indicator in your phone's status bar. If you don't want the app to have access to these, you can quickly turn them off with a toggle switch in your phone's quick settings. You also have more control when it comes to privacy settings with Android 12.
Some apps need your precise location, such as when you need precise directions for GPS, but other apps can use your approximate location instead. You can choose which apps have access to your precise location which gives you more control over your privacy and safety. With the privacy dashboard, you can see what apps accessed your camera, microphone, and locations within the last 24 hours. If you want to make changes to what you see, you can manage the settings directly from the privacy dashboard.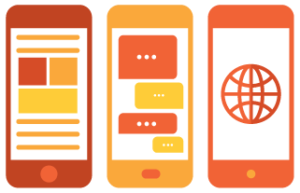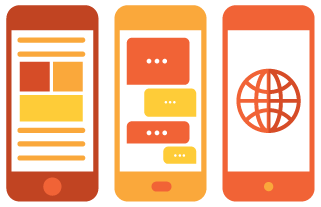 Android 12 is the perfect mix of design enhancements alongside safety updates. With these new features, the user experience on your phone will be unlike never before. This update works harder so you don't have to. Make your life easier by implementing some of these amazing new features and tools!
At Twigby, we provide affordable cell phone service using the nation's largest and most reliable network. The best part is you get to create your own plans based on your needs. Check out our plans here!
Follow us