Here at Twigby we have some exciting news… We have new plans AND lowered prices! Twigby customers get to choose from an even larger selection of high-speed data options. For the not-so-often data users, we still offer a no data option and a 1GB plan. For people that like or need more data, we now offer an Unlimited data option that gives you up to 20GB of high-speed data. Plus, unlimited talk and text is now standard on all plans. This is all while using the Nation's LARGEST and Most RELIABLE Network! To top it off, we are offering special introductory 3-month pricing. That means for the first 3 months of service, new Twigby customers can enjoy even bigger savings!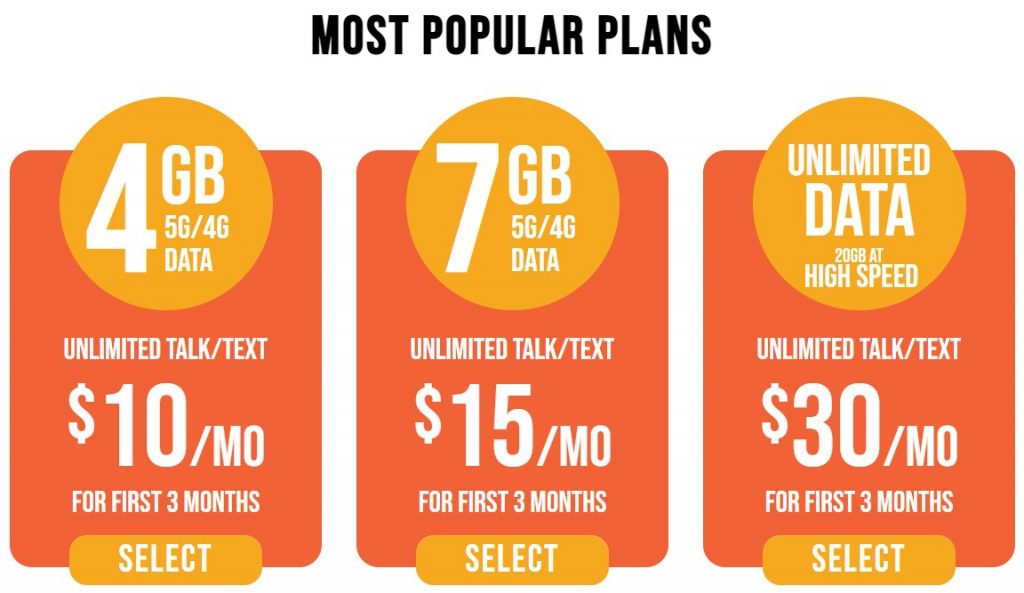 Why did we change our plans?
Our customers are our #1 priority. With this, many customers have expressed a need for more data options. We not only listened, but we have delivered. Although we have added more 5G data plans, we still offer low prices – even lower than before! Additionally, if you run out of data, you can purchase an extra 1GB of data for only $6 or simply move up to the next plan.
As a Twigby customer, you get to enjoy many free of charge features. All Twigby plans include voicemail, conference calling, mobile hotspot, international calling and texting, a free Twigby SIM card, and more. All of which are again, FREE to you as a Twigby customer!
Special Offer: 3-Month Introductory Pricing
When you sign up, you will receive an even larger discount on top of our everyday low prices. For the first 3 months, new customers will receive special introductory pricing. To see all our plan options, simply click the See Twigby Plans button below.

Being a Twigby customer means getting steep savings and enjoying coverage on the nation's largest and most reliable network all without a contract or the hidden gotchas that the big carriers sneak in. It's simple to confirm if your phone is compatible with our network by clicking here. If you're looking for something new instead, check out our great selection of phones at even better prices. Are you just curious how much you could save by switching to Twigby? No worries, see how much you can save by making the switch. You'll be glad you did. And with our 30-day risk-free guarantee, what are you waiting for?! Get more without paying more at Twigby. You deserve it.
Follow us