Incomparable Coverage
without the extra price!
without the
extra price!
COVERAGE YOU
CAN COUNT ON
Twigby utilizes not one but two of the nation's largest cellular networks. For hard to reach places and traveling abroad, you can use available Wi-Fi with a capable phone to stay connected.
All coverage, features, and data services are subject to performance limitations, and may not be available as depicted in all areas or for all service plans. Twigby cannot guarantee coverage in all areas, nor can it guarantee the availability or speed of wireless network or data services. Coverage, features, data services, and data speeds are subject to performance limitations not depicted on this map, and depend on network availability, location, equipment characteristics, service plan, network traffic, environmental limitations (including those resulting from terrain, buildings, weather, or in-vehicle use that cannot be depicted on this map), and other factors. Other restrictions may apply.
What if I find myself outside of the Twigby network?
Twigby customers use two of the largest nationwide cellular networks. Twigby's wireless network services are primarily provided on the Twigby network for talk, text and data reaching more than 282 million people. However, if a Twigby customer is ever outside of the Twigby network, the Verizon® voice network can be used for talk and text at no additional charge.
Tell me more about Wi-Fi Calling and Texting.
With Twigby, you can choose a combination of Wi-Fi or cellular voice networks for texting and calling. What does this mean for you? Wi-Fi provides robust coverage in places where cell networks don't always work - like basements and apartments. No roaming fees for Wi-Fi connections also means you stay connected while travelling the world. Twigby WiFi Calling and Texting is available with select phones purchased from our online store. Some phone models purchased from Twigby prior to 11/25/2019 or Bring Your Own Phones may be capable yet cannot be guaranteed. Learn more about phone capability.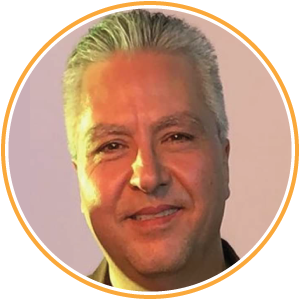 "

My coverage actually improved over my previous provider!

SIMPLE, UNCONDITIONAL
NO-NONSENSE

GUARANTEE.

At Twigby, we believe that we have the most affordable plans out there. We've designed and tested our technology to exceed the national carriers in simplicity, quality and control. We're so confident in our services, we back it with a 30 Day Satisfaction Guarantee.