We are happy to announce that Twigby is now a participating provider in the Affordable Connectivity Program (ACP). Although we offer very affordable prices on all our plans, we realize that some low-income families have other priorities. As the cost of rent and food continue to rise, falling behind on internet and phone service bills can be a negative consequence. However, the government is working together with the telecommunications industry to help make sure families can stay connected without having to worry about the costs associated with it. Here at Twigby, we are proud to take part in the ACP program and provide more information on it below.
What is ACP?
The Affordable Connectivity Program is administered by the USAC (Universal Service Administrative Company) with oversight from the FCC, also known as the Federal Communications Commissions. This program offers up to $30 per eligible household on the cost of monthly mobile internet service (or up to $75 per month eligible household on Tribal lands). Staying connected is essential when it comes to education, communication, healthcare services, and job opportunities. The ACP helps ensure that low-income households don't miss out.
Who is Eligible?
The ACP program is available to new and current Twigby customers and can be applied to any Twigby plan that includes data. There are several different ways to qualify for this program, including certain income and residency requirements. You are eligible for the ACP if your income is 200% or less than the Federal Poverty Guidelines. These guidelines are based on your household size and state, and you can learn more about these guidelines here.
You are also eligible for ACP if you or someone in your household participate in other government assistance programs. These are programs such as SNAP, WIC, SSI, Medicaid, Free and Reduced-Price School Lunch Program, and others. If you received a Federal Pell Grant in the current award year, you would also be eligible. If you currently get a Lifeline benefit, you automatically qualify for the ACP, and you can receive both benefits at the same time. You can apply your ACP benefit and your Lifeline benefit to the same or separate services.
You may need to provide proof of income, like tax returns or paystubs, or official documentation that shows you are enrolled in one of the federal programs listed above. To qualify for the enhanced Tribal benefit, you would need to match the qualifications listed above and your household will need to be located on qualifying Tribal lands. You can learn more about the enhanced benefit here.
How to Apply to Twigby ACP?
Applying is quick and easy! Visit here and click on the APPLY NOW button to apply for the program. Once you have applied and received your ACP Application ID, you will need to fill out a form on Twigby's website. When you're ready, you will bring your phone to Twigby or choose to get a phone from us. Then, you will pick out the plan that best fits your needs and budget. If you are bringing your number with you, here is more information on how simple it is to keep your number.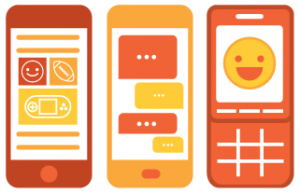 At Twigby, we provide affordable cell phone service using the nation's largest and most reliable network. The best part is you get to create your own plans based on your needs. Now, with the help of ACP, we are happy to help provide our amazing service to even more customers at an even better discount!
Follow us